But now I´m a few days back in my story,, you see even if there is millions of Urals and Dneprs built during the years they are still kind of rare to be seen on the roads in our modern society…
So when you set out on a journey crossing a couple of countries you must be prepared to meet a lot of nice people who wants to ask a few questions about you somewhat odd bike…
And ever so often they will take a few pictures.. and sometimes the even take my card and then uses my information to send me an e-mail with som pictures..
So did a very nice man … Guenter from Hamburg..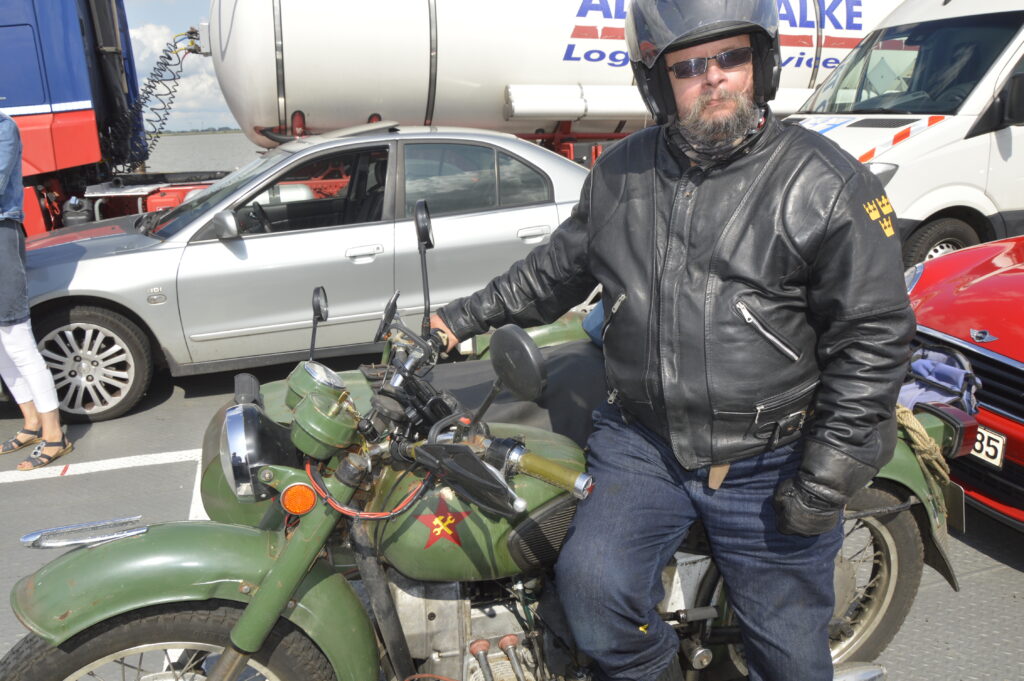 Oh dear… I might admit the man in that black leather jacket is actually me… And I promise… I´m really a nice man… even if the picture gives you a totally different impression….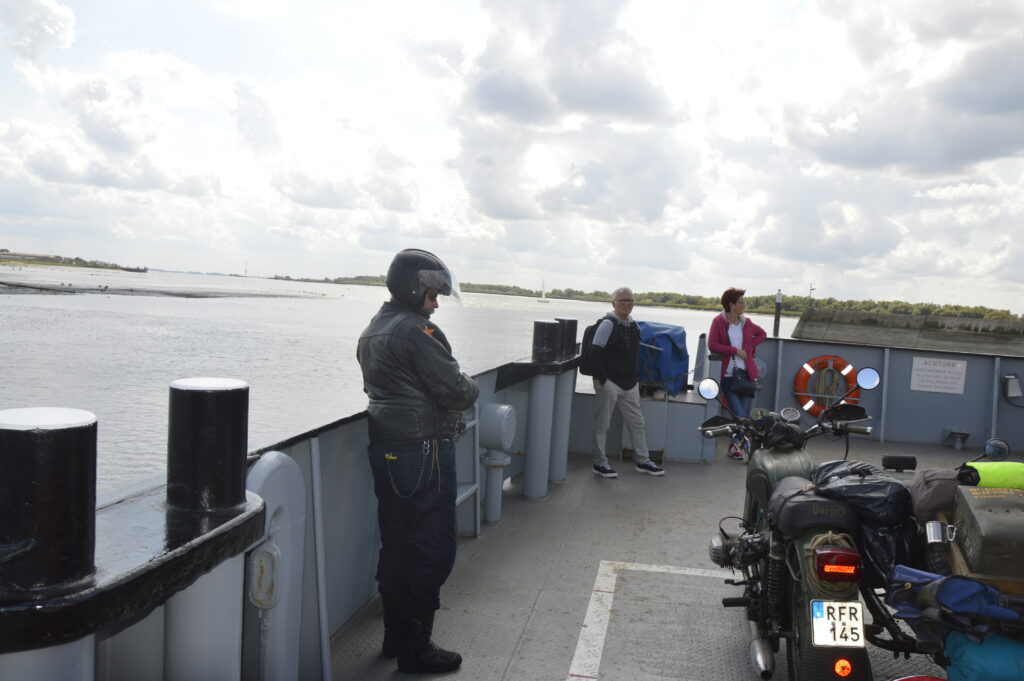 And here is another picture of me.. By the way i look I must say that I´m probably taking a good look at my bike and trying to see if something has fell off…..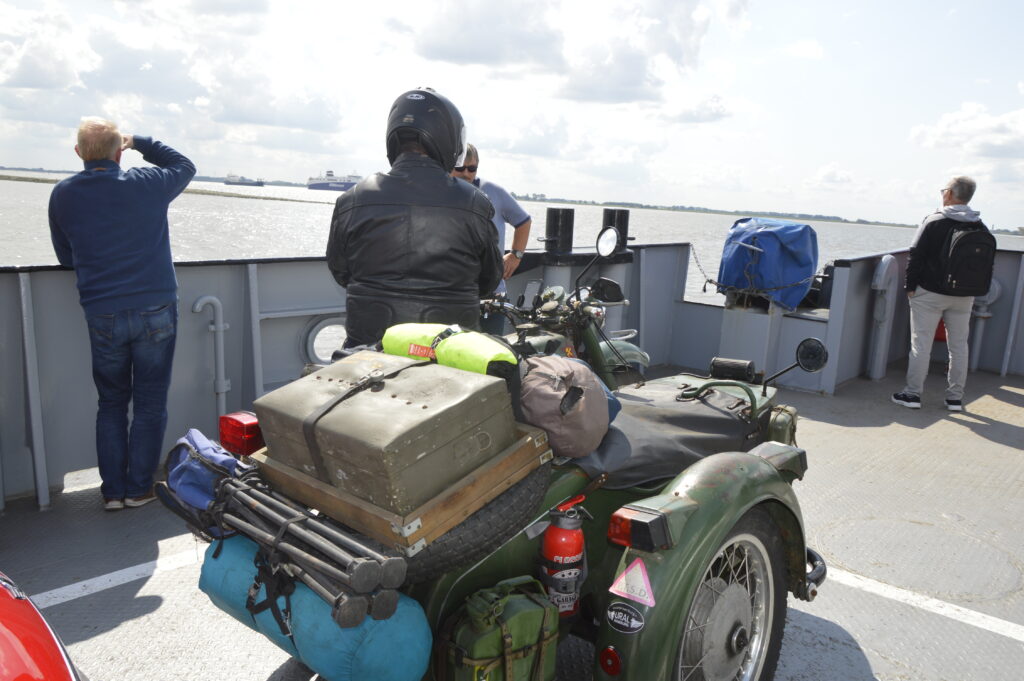 And here is me and the bike from another view …
And all those pictures comes from Guenter from Hamburg…
Many Thanks… Its always nice to get some good pictures…
Fair Winds
Stefan