The day after the AGM… Kickstarted Vlad and went up to my home away from home… That´s Trooper Spirits garage.. You see, the club is after this weekend my extended family.. And when I have a slight problem with a minor oil leak and my brother lives close by and got a fine workshop.. Then you ride home and sit down with your brother and try to solve things…
Simple and quite natural don´t you think`?
And that is just the way it is… Bikers.. Friends … Family…
So we kind of sorted my problems… at least on oil leak… but there was more.. as always when you are on a bike bult in the Soviet Union… I will get back to this later…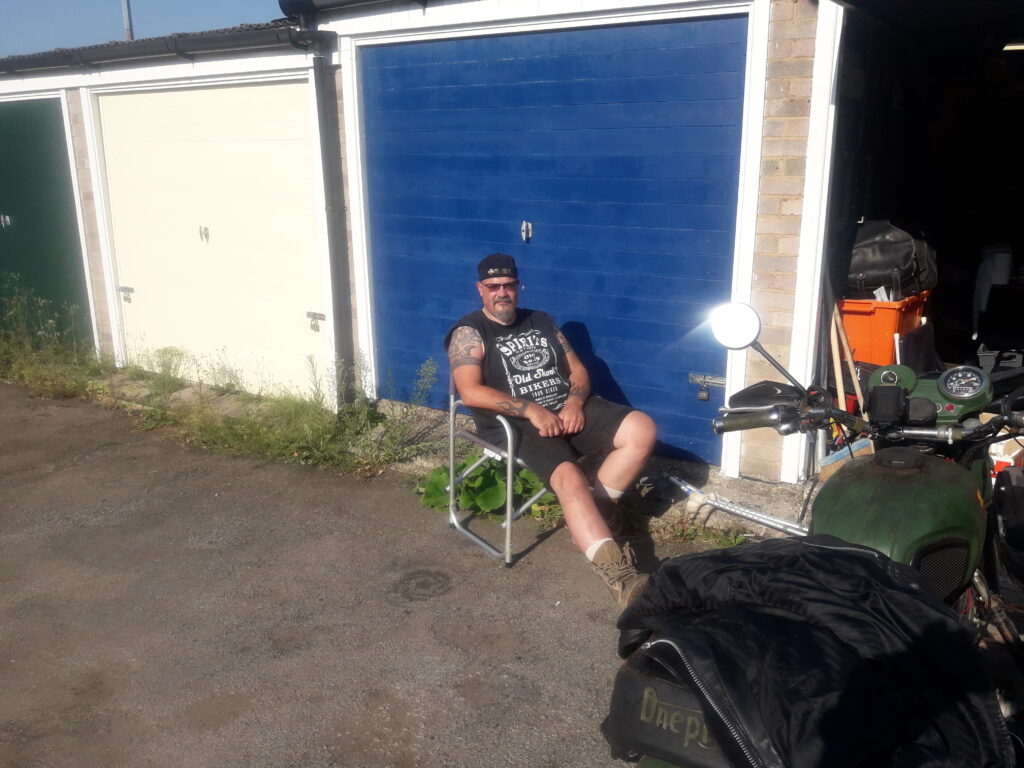 After that I had a very nice cup of coffee together with Trooper and family I went back to Stow Maries and the Prince Of Wales…
And then again… back to the Club… when everyone was packing and tidying after the AGM Asbo told me that he had talked to the landlord and I was welcome to stay with my tent as long as I wished… To me this is heartwarming … a BikerClub… a Club that have made a such good impression that the landlord is letting a far away guest stay as long as he want?
Off course I rode back… Mind you ,,it would have been a bit silly to do otherwise since I had left my tent and gear in the field..??
Never the less… Back … Parked Vlad and went in to the Pub… Not so many guests.. But a good Pub is never about numbers… ( nor is a bike club) A few known faces smiled at me and I soon got a lovely pint in front of me…
And then someone asked… What did you think about… The Show… John Otway.. ??? Well… a bit confused I said… What..???
So what to do? Found my phone… Googled John Otway… And Yes… this man was a musician and entertainer in my taste… Shame I missed him?? Or did I?
You see next to me was a lovely women.. sorry to say I cant remember here name… But I can assure you her tits will remember my eyes… ( she had a nice cleaveage) She said, If you have any questions about John Otway… Ask him… You are sitting next to him….
Oh Dear… But no worries… John turned out to be a fantastic and laid back bloke… In fact.. if he rode a bike he would be a prospect…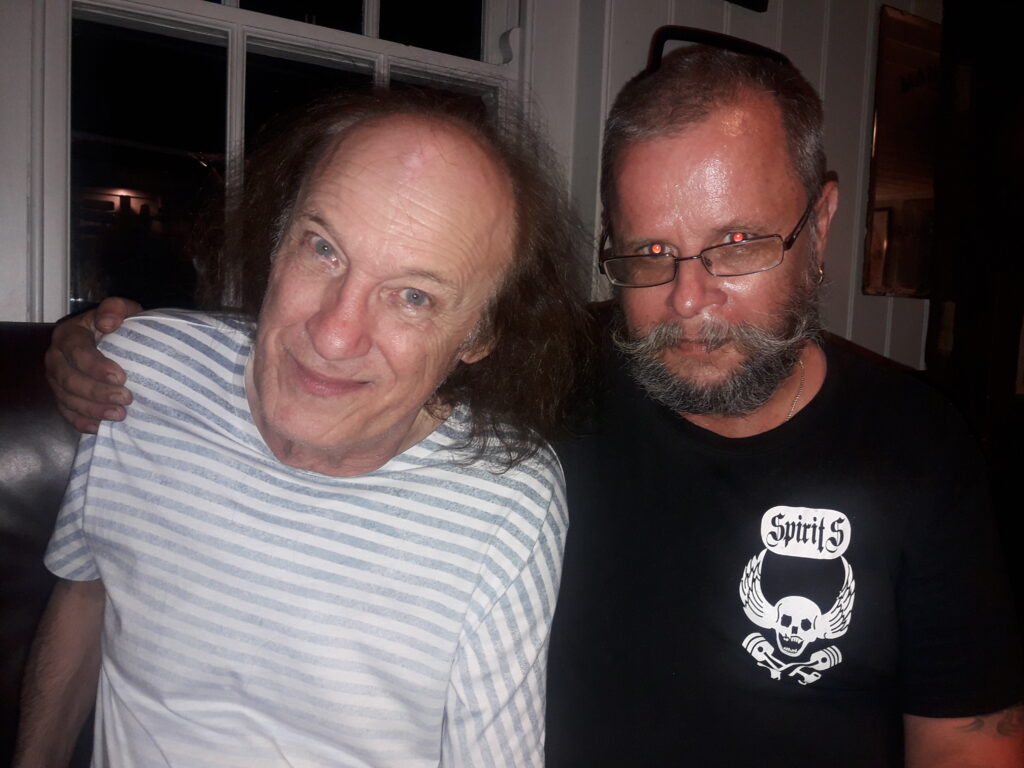 Now I would call it the night…
But there is moore…
Fair Winds
Stefan