I have been neglecting you, not on purpose but I do feel that I have waited way to long to tell you about the last bit of my trip….
Well,, On Monday I woke up in Harwich, and yes.. I snoozed a bit… And then I packed my tent and gear in what must be my personal best time..
Vlad started on the first kick,, rode down to the ferry and checked in, and then I went on board the ship that was about to set sail for Holland… When I parked in the belly of the ship I realized that I had put my cloves on the sidecar..
And guess what… now I was one glove short.. and yes, it was my favorite gloves.. I told myself that on such a marvelous trip there must something not going my way.. So I strapped vlad to the floor and then found my way up to the lounge deck…
Found myself a cup of coffee and and empty chair and to be honest even with a lost glove in my mind I was a happy camper…
After a little while a good looking women in bikerleathers approached me… Excuse me she said.. You don´t happen do miss a glove do you??
I wish that I could have seen the look on my face,, there she stood.. an amazon in leathers… holding my missing glove in her hand.. She had spotted my glove riding on the ship and stopped to pick it up… Unbelievable.. My beloved gloves was now a pair again…
The crossing over to Hoek Van Holland when according to schedule and me and Vlad soon found out that we now was supposed to drive on the right… ( yes I made a slight mistake when I left the terminal)
Stopped at the side of the road and tried to make up some plans for the rest of my trip.. I had earlier on looked at campsite a couple of hours from Hoek Van Holland.. So I gave them a call but to my surprise they where closed for the season..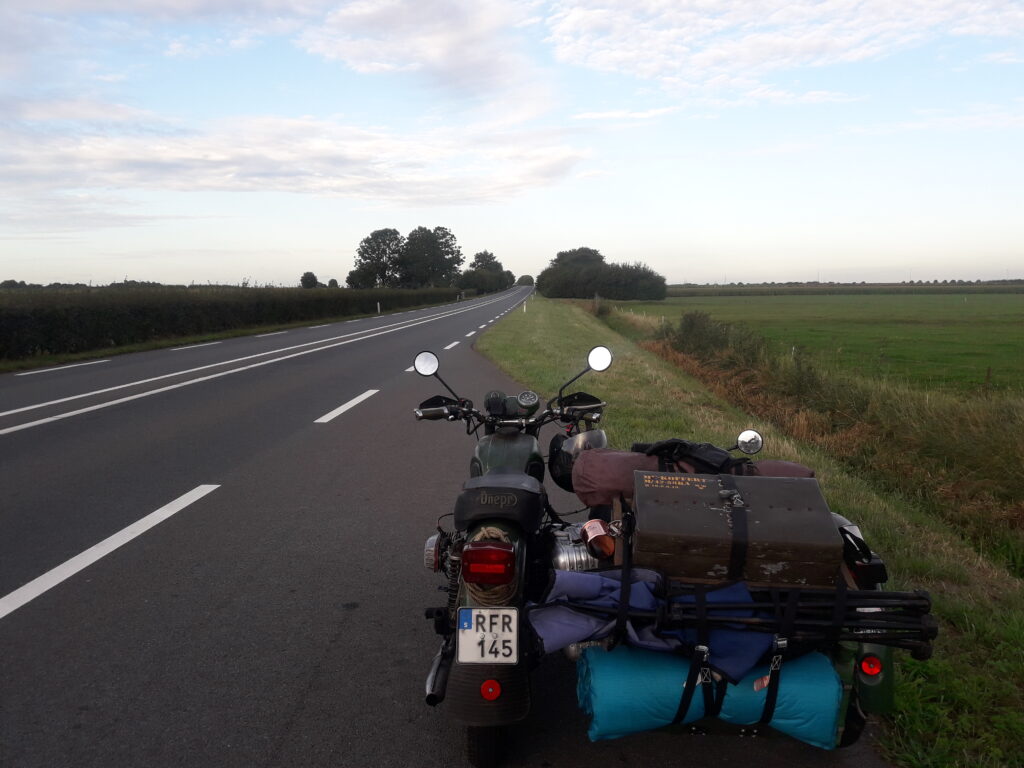 And since roads in Holland mostly are straight and flat I convinced myself that it could be a clever idea just to drive and see how far I could reach before I was a danger to myself and other people on the roads..
Oh dear… Now its late again… Well… I will be back…
S.F.F.S
Stefan