And my story continues… after that I have rolled out Vlad from Richards friendly workshop it was time for another ferry…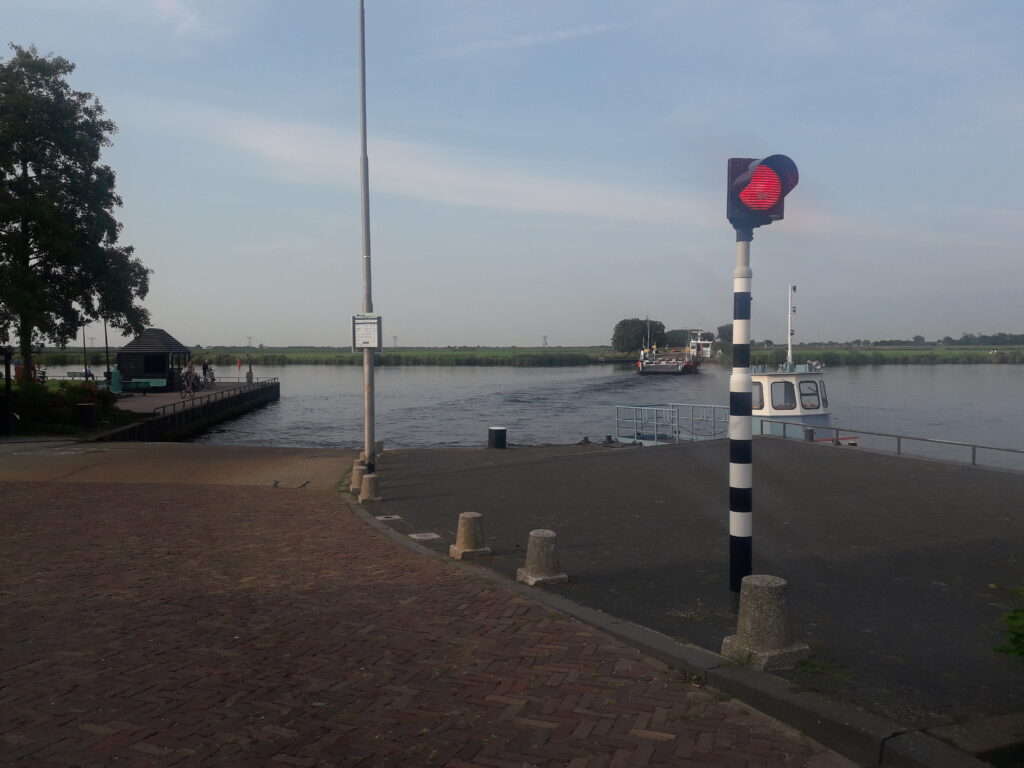 This was a short journey over one the many canals in Holland.. took this route due to the fact that my new friend Richard recommended me a very nice campsite… And indeed so it was… It was so nice that I wished that I could have stayed a little longer but I had a ticket booked the following day on the Ferry that would take me to sunny old England…
And when it comes to the English weather there is probably twice as many opinions about it than the number of people that actually lives in the United Kingdom….. I will get back to that subject later….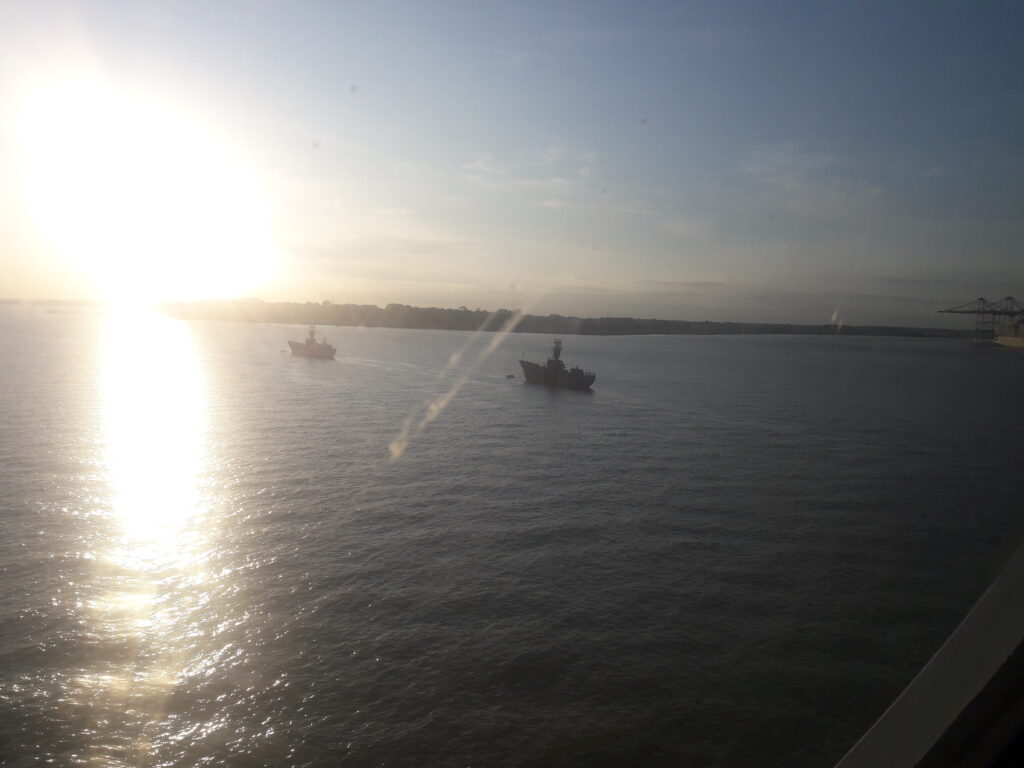 When I arrived at sunset it was dry and no clouds… temperature was around 16c… A comfortable temperature to ride a bike…. well I got on my way just about the time it went dark but that made it a lot easier to keep an eye on my phone on the handlebars that showed me the way using google maps…
To be riding on the left side of the road is no big problem,,, The biggest challenge doing that in the dark on a sidecar outfit is the that my bike is a bit slower than the average English car….But I did manage to stay clear of the big motorways… This reduced the risk of me being hit in the rear by a Polish Lorry…
And even if my butt now occupies a bit more space than it did when I was young and beautiful it will still loose and argument with the average Scania..
I must say that even if the English motorists sometimes drives like an Italian car thief that just have nicked both the car and the petrol they are polite… And even if the number of cars that had to pass me was very close to the numbers of roundabouts that I had to pass on my way they all politely waited until they could pass… No flashing of lights, no honking horns…
Back to the roundabouts… Well tome it seems like if the British Engineers that work with the roads find when finding a crossroad big enough to paint a circle in the middle of it… They go…" Jolly Good,, bring out the paint… we got our self another roundabout…" And why not… They slow down the traffic a little.. and for me thats good… Its nice to be able to catch my breath every now and then…
Tomorrow my journey continues… Updates will follow….
Fair Winds..
Stefan