And there is nothing I can say to make this right… Guess that´s the way it is when the writer is a biker with a sailing-problem fighting the PTSD that has found a god home and a safe port in his brain?
I will try to get back to this later on.. But now I will try to get back to the end of my journey that I have been writing about…
Last picture showed a nice and tidy and very flat Holland… after that pic i rode on.. And after a few hours the sun went down and so did the temperature… I stopped to get som petrol and I also put my leathers one for the first time this trip..
Amazing isn´t… Sweden… England in late August and now on my back home in early September and for the first time I now felt the need to wear leather??
So there I was… In leathers… bike filled up… it was dark… and Chicago was not in sight and I wasn´t wearing sunglasses ( and no cigarettes)… Well… I decided to head for Germany and Kiel…
Kickstarted Vlad… and then the engine stalled… Another attempt.. And it stalled…. Strange? Well… next attempt i started and I could keep it running using the throttle… Aha idle is a bit low…??
To be honest it was more than a bit low… Right carb ok… left one… ?? Oh dear… the idle screw had left the housing… Time to go Mc Gyver… A leatherman and some plastic, a stainles screw and a stubborn Sgt .. Well after an hour my engine was just fine again….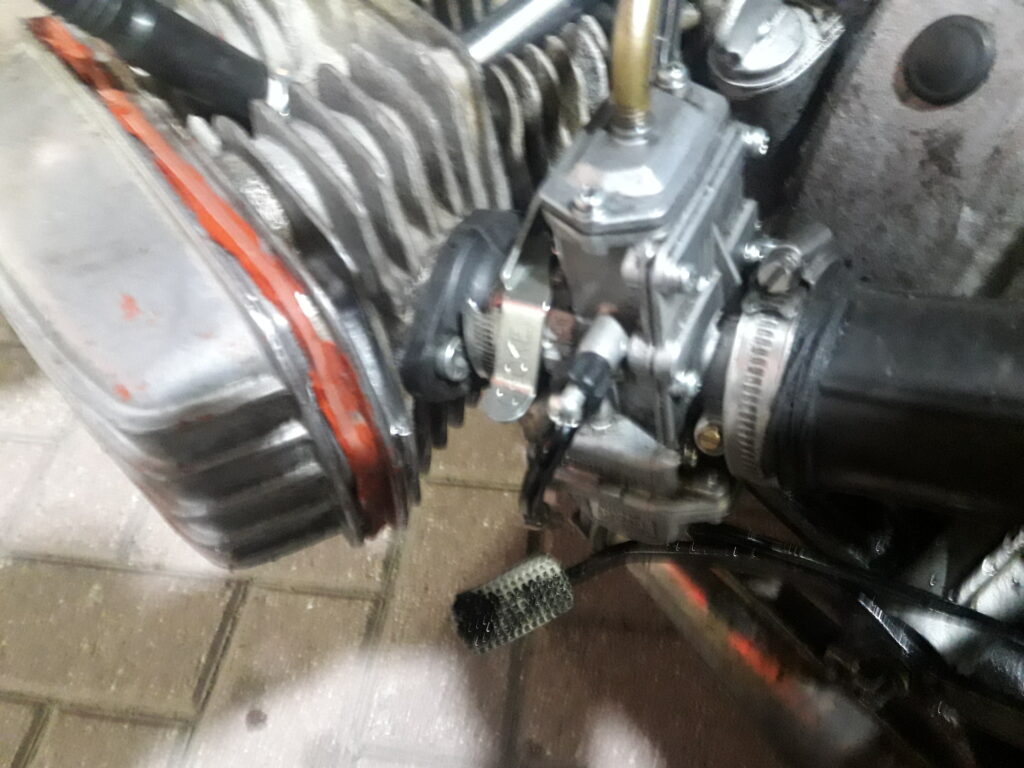 So off I went… crossed in to Germany in the dark… rode for an hour and then I hear thunder.. and after a few minutes the rain occured,, not much but still … rain…. feeling tired and and starting to realize that Kiel still is a couple of hours away i stopped at a rest area… Full with Lorries from east Europe.. Sad to myself.. If they can sleep here so can I…
And if The Polizei will find me and wake me up? The worst that would happen would be that they let me sleep in a nice and dry zell..??
So I found a nice bush with big branches and big leaves.. And beneath it was dry.. Rolled out my mattress and sleeping bag and soon I was fast asleep.. Mind you still in my leathers.. If I was to be arrested I thought it was better to go to PolizieStazion with my pants on…..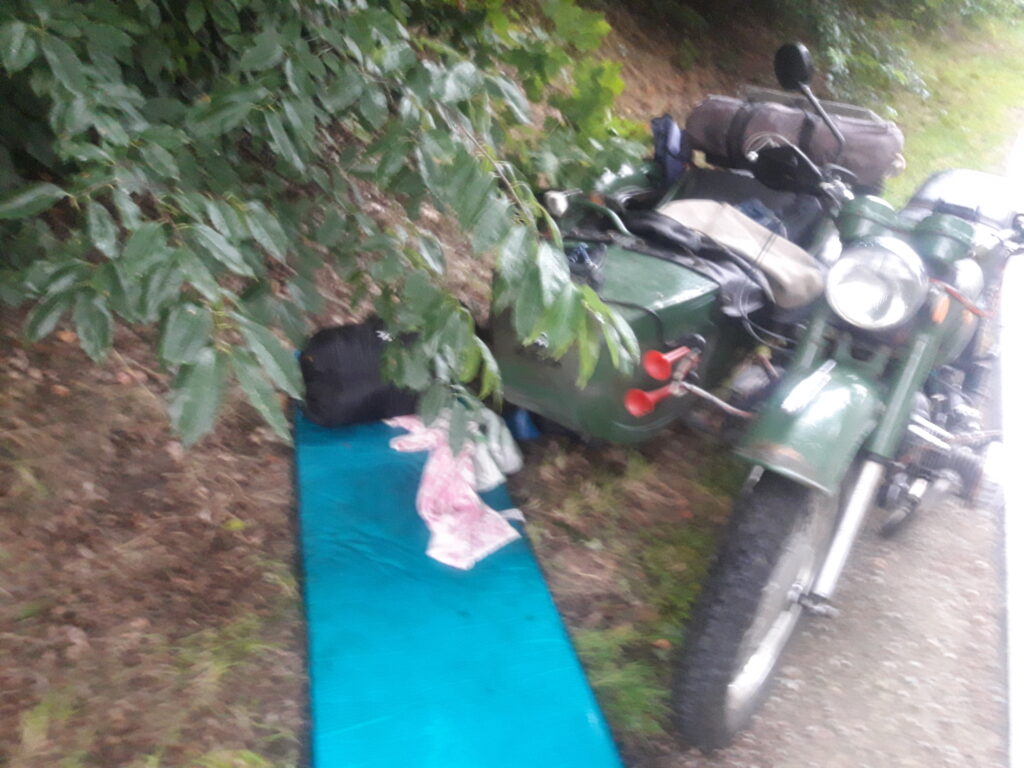 The rest of the journey to Kiel was a walk in the park.. Since I now was there a day before schedule I rode around town for a while thinking about finding a place for the night.. But then I remembered that I had a Flexi Ticket… Went to the Stena Terminal and walked in.. found my way to the third floor and sure… No problems… after a short while I was booked on the next ferry…
After boarding I found my cabin.. took a shower and before I know I was in bed… Guess that my brain was quite happy with impressions after this trip and it decided that I might as well get some sleep??
Next morning…. In Swedish waters… sailing in to Gothenburg.. Found Vlad sitting on cardeck… left the ferry.. and then on my way home… the rain pours… And this is the end of this story and my journey…
S.FF.S
Stefan
Will fill you in about PTSD in a later post…