Strange words above.. What do they say? Well, I´m now in Sweden, but my journey is not over.. And it cant be over until I have told you all about it.. Thats the way I see it….
After that I had got trough all the roundabouts, dodged a few potholes, and had been overtaken by every motorist in the area( including one farm tractor) I arrived in Stow Maries and parked outside the Prince Of Wales.. Thats the Pub if you wonder?
Turned of the ignition and Vlad went silent…. And to be honest, so did I.. After that I had waited a little while for my heartbeats to come back to a normal pace I gave myself a pat on the shoulder… Congrats.. I made it… From Sweden to England on a bike built in the Soviet Union.. Not bad at all….
When I felt that my legs where likely to obey me I tried to get of my bike… And yes, my legs performed as well as I hoped so I made my way inside the Pub.. And as I now are in England no one things anything about a biker from Sweden arriving late on a Thursday evening…
Just a friendly smile and "Hi ya, what can I help you with?" So I told who I was and why… hmm? Not sure how those words came out? To be honest I´m not always sure who I am and most certainly not why I am???
Never mind… I introduced myself and explained that I had arrived one day early to attend the AGM that was about to take place in a field close to the Pub.. And off course, I was so welcome, they explained how I would find my way in to the field and then I got served a very fine pint of the best Ale I have had in many years….
After about an hour I climbed back on board Vlad and drove in to the field… I found a nice flat space and then I set up my tent and got my gear sorted for the night……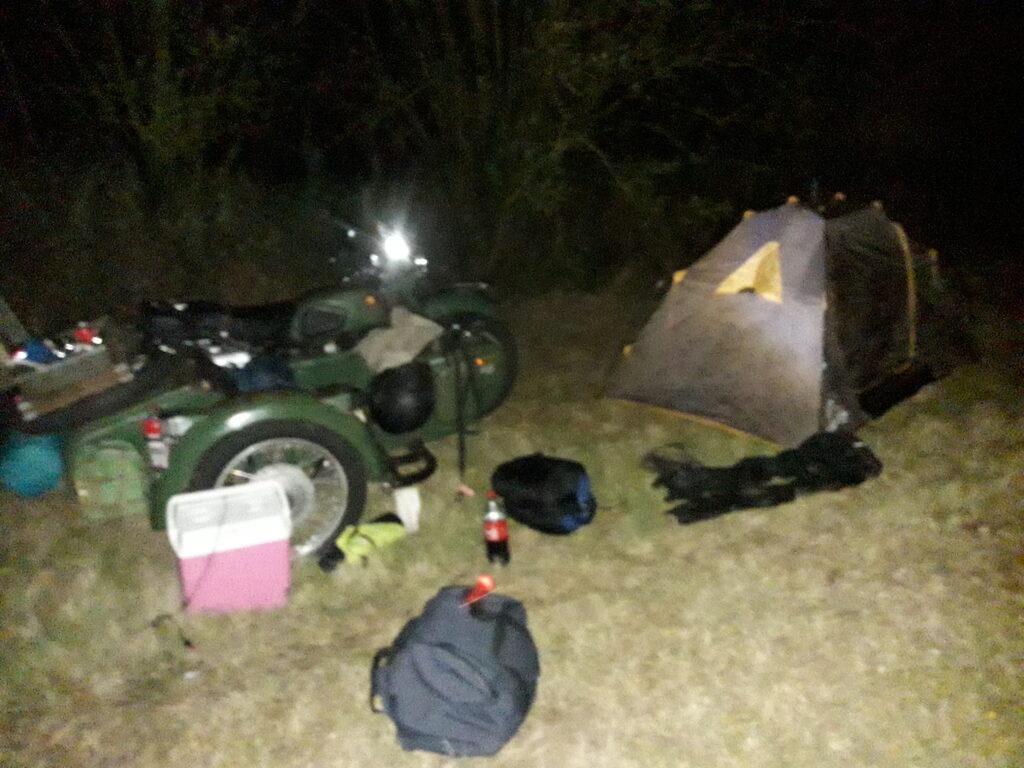 And now its good night… will be with you all soon…
Fair Winds
Stefan